Features & Specs
FASM-C Films Sticking Machine
Introduction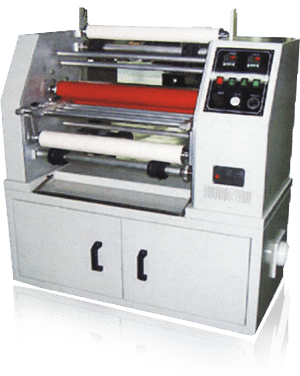 Some glass, for example reflective coated glass, requires protective films adhering on glass surface. FASM-C series film adhering machines are used to apply film layers on glass surfaces. It is specially design to apply film on as thin as 0.5 mm glass. It is also equipped with dust removing devices, adhesive tapes and anti-electrostatic. Glass, plastic sheets or mirrors are dust removed before film sticking. Machines are operated off line. Some glass is required to applied films on both surfaces. The machines are available with optional double side adhering capability by passing the machine in one time. Mirrors back are also adhered with protective films for safety purposes. The machines are also mirror back film applying and affixing machines.
General
Inlet Conveying
Dust Removing
Film Applying & Affixing
Film Cutting
Film Protective Layer Winding
Outlet Conveyor
Options
Double Sides Films Gluing
Some glass requires both surfaces applied with films. This option includes another film supports and film stretcher installed beneath conveyor rollers. Top and bottom surfaces of glass are affixed with films at the same time.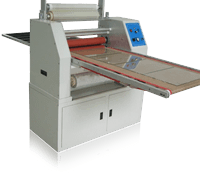 Motorized Conveyor
Conveyor could be designed to drive glass automatically with electric motor.
Dust Adhesive Rolls
It comes in roll form. It looks like ordinary adhesive tapes for packing. But adhesive surface is exposed outwards.
Specifications
Models
FASM-C-620
FASM-C-1000
FASM-C-1500
Max. Glass Width
620 mm
1000 mm
1500 mm
Dust Removed By
Adhesive Roll
Anti-Static Air
Anti-Static Air
Glass Thickness (mm)
0.5 ~ 12
2 ~ 19
2 ~ 19
Top Press Roll Rotation
Motorized Driven
Bottom Press Roll Rotation
Motorized Driven (Synchronized with Top Press Roll)
Top Press Roll Vertical Movement
Adjustable by Pressing Button in Control Panel
Adjustable with Hand Wheel
Adjustable with Hand Wheel
Bottom Roll Vertical Movement
Fix
Glass Speed
Max. 6 m/min.
Inlet / Outlet Conveyors
150mm Long Idle Rollers
1000 mm Long Castor Ball Table
1500 mm Long Castor Ball Table
Working Height
950 mm
Compress Air Pressure
NA
0.5 ~ 0.7 MPa
0.5 ~ 0.7 MPa
Voltage
220V / Single Phase / 50/60Hz
Power (KW)
1.1
1.1
1.5
Outer Dimensions (LxWxH) (m)
1.3 x 0.9 x 1.4
2.7 x 2 x 1.6
3.4 x 2.5 x 1.7