Terms of Use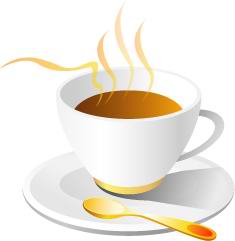 Xinology reminds you to read and understand thoroughly this Terms of Use statement before you use Xinology. You could choose not to use Xinology. However, if you use Xinology, your behavior of using Xinology shall be regarded that you agree to all terms and conditions of this statement.
Subject to Change
All data, information and images contained in the Xinology website are just for reference. They are subject to change without further notice and are subject to final confirmation.
Disclaimer of Liability
In preparation of this site, every effort has been made to offer the most current, correct, and clearly expressed information possible. Nevertheless, inadvertent errors in information may occur. In particular but without limiting anything here, Xinology disclaims any responsibility for typographical errors and accuracy of the information that may be contained on the Xinology's web pages. The information and data included on the Xinology's servers have been compiled by Xinology staff from a variety of sources, and are subject to change without prior notice. Xinology makes no warranties or representations whatsoever regarding the quality, content, completeness, suitability, adequacy, sequence, accuracy, or timeliness of such information and data.
The services, information, and data made available at the Xinology web site are provided "as is" without warranties of any kind. There are links and pointers, if any, to third party internet web sites contained in the Xinology web site. These sites linked from the Xinology web site are not under Xinology's control. Xinology does not assume any responsibility or liability for any information, communications or materials available at such linked sites, or at any link contained in a linked site. Xinology does not intend these third party links to be referrals or endorsements of the linked entities by Xinology, and are provided for convenience only. Each individual site has its own set of policies about what information is appropriate for public access. You assume sole responsibility for use of third party links and pointers.
Disclaimer of Reliability
Xinology makes no representations or warranties regarding the condition or functionality of this web site, its suitability for use, or that this web service will be uninterrupted or error-free.
Disclaimer of Damages
By using the Xinology' web pages, you assume all risks associated with the use of this site, including any risk to your computer, software or data being damaged by any virus, software, or any other file which might be transmitted or activated via a Xinology web page or your access to it. Xinology shall not in any event be liable for any direct, indirect, punitive, special, incidental, or consequential damages, including, without limitation, lost revenues, or lost profits, arising out of or in any way connected with the use or misuse of the information or lack of information on the Xinology web site.
Disclaimer of Endorsement
Xinology does not favor one group over another, and any references herein to any organizations, specific commercial products, process, or service by trade name, trademark, manufacturer, or otherwise, do not necessarily constitute or imply its endorsement or recommendation by Xinology.
Linking Policy
The purpose of the Xinology web portal, http://www.xinology.com is to enhance the access to Xinology's services, programs, and information. Xinology will evaluate any request for placement of a link on the Xinology web site by whether or not the link will help achieve this purpose. In keeping with the above, it is Xinology's policy to limit links on the Xinology's site to:
other related government sites and government-funded sites
sites of non-governmental organizations that provide direct policy support
sites operated by other entities that provide services on behalf of Xinology or that are closely affiliated with division programs
sites where links are requested by Xinology from an entire class of regulated entities
Xinology may also provide links that point to resources needed to navigate the Xinology's site.
Privacy Policy
Xinology respects and protects the privacy of all Xinology members. Xinology shall not disclose your personal information such as registered user names and email addresses without your consent unless compelling force related to relevant laws, regulations or rules etc. Your keywords used in searching, if there is any, shall not be regarded as your privacy.
Copyright
All contents and images in the Xinology.com website are protected by copyright and improper usage without Xinology prior written consent is strictly prohibited.