Overview
Introduction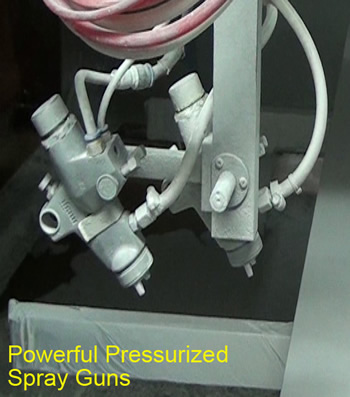 Gun spray painting machine is used to spray paint, in the form of mist, on glass or wood surface by means of pressurized spray gun. It consumes lesser paint per square meter when compare to hand spray process and meanwhile resulting much better paint surface finish. The machines can spray paint on glass, wood, plastic, metal or any other proper materials. Applicable paints could be PU ink, PE ink, UV ink, PC ink, NC ink and any other proper water base paints, etc.
Excellent Paint Surface Finish
While ordinary painting process resulting in inconsistent paint surface finish, Xinology gun painting machine provides extraordinary surface finish. It can easily be told if the paint surface is good or not by putting painted glass sample with direct exposure under sunlight.