Overview
G-SB Available In Dry or Wet Machines For Glass Seaming & Arrising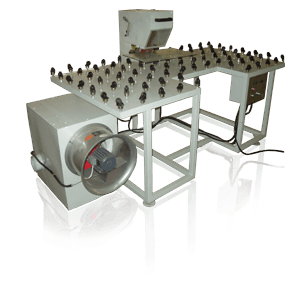 G-SB-T-D dry type twin belt sanding and seaming machine employs a vacuum blower to suck and remove glass dust which is collected in a seal box. The design requires no water and keeps environment free of dust.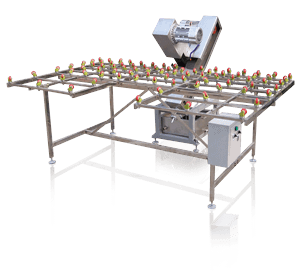 G-SB-T-W wet type twin belt sanding and seaming machine employs water to remove glass dust created during seaming. Water is also used to cool down glass.
Sometimes, glass edge is not required to be polished. Instead, only seaming or arris is required. Seaming is required when polish glass is necessary for certain applications, for example, tempering, insulating and windshields, or those frameworks are required, or just to make no harm to operators during glass handling. Seaming is a very fast process at lowest possible production cost comparing to ordinary edging. We provide two types of twin cross sand belt glass seaming machine, wet and dry. Both of them process top and bottom arris at the same time.