Overview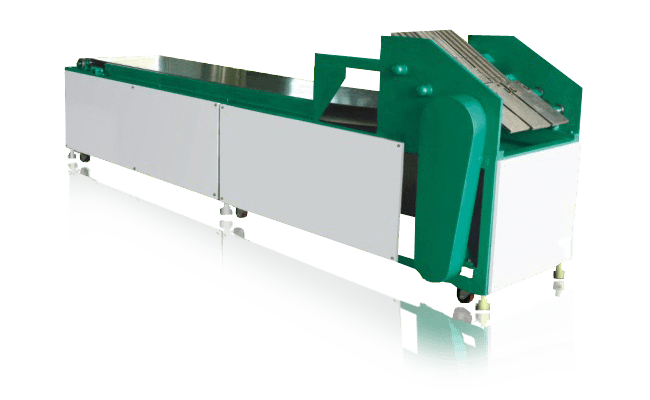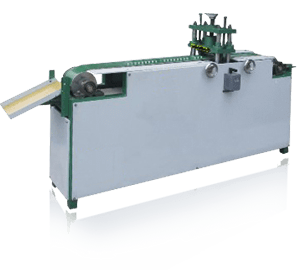 50 to hundreds times more throughput than manual breakout
Hundreds to thousands pieces of rectangular and square glass are breakout in minutes
Reliable mechanical breakout
Easy adjustment
Breakout is done automatically
Lowest possible labor force
Operation is easy
Almost free of maintenance
Available in two series, standad BK-S with single strip loading and workhorse BK-M with loading magazine for multiple strips loading for mass production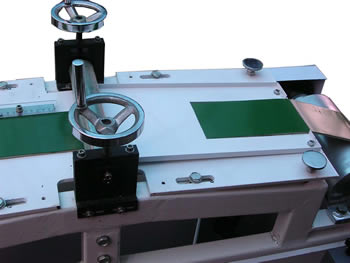 Strip glass machine is specially designed to breakout long strip of glass into pieces of rectangle and square especially when glass is small and thick.
The breakout system employs simple but reliable mechanical roller design built with sturdy structrue and qualified parts and components. This allows 24/7 running almost maintenance free.
The breakout system is adjustable according to different glass thicknesses. It can also be fine tune according to different cutting quality.
By means of electrical driven belt conveyor, strip glass is brought in and out of the mechanical breakout system automatically.
We provide two series of strip glass breakout machines,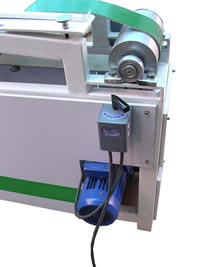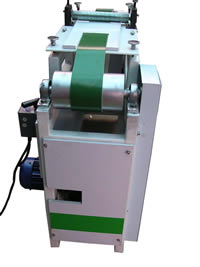 BK-S series - It is available in two models, BK-01 and BK-05. BK-01 can breakout 1-5mm glass while BK-05 breakouts 5-8mm glass.
BK-M series - For the moment, only one model is available, BK-M-04. It comes with loading magazine with several slots. Several pieces of strips could be loaded at one time. It is suitable for those customers with productivity their main concern.

They are the machines used to breakout glass mosaic, microslide, instrumentation glass, glass for electronic, display glass and glass for lighting, etc.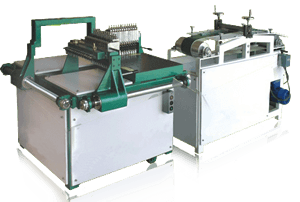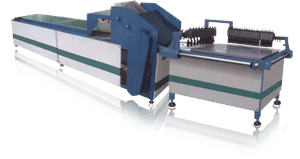 The strip glass cutting machine is generally put right next to a cutting machine. It would be convenient to transfer he glass, after cutting, to the breakout machine. After glass is cross and longitudinal scribe by cutting machine, the glass is, usually manually, breakout into long strip glass. The strip glass is then loaded into this strip breakout machine. Operators are not required to move the strip glass around workshops.