Features
BK-S
Introduction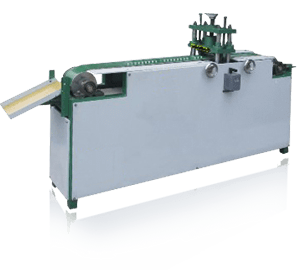 BK-S is design to breakout long strip glass mechanically into pieces of rectangular and square glass. BK-S is 50-60 times more efficiency than manual breakout
Generally, this series of machine is put right next to XY glass cutting machine. After glass is cross and longitudinal scribe by XY cutter, the glass is, usually manually, breakout into long strip glass. The strip glass is then loaded into this BK strip breakout machine. It is turned into rectangular and square glass pieces in seconds.
BK-S is very suitable to breakout glass mosaic, microslide, instrumentation glass, glass for electronic, display glass and glass for lighting, etc.
BK-S series is available in two models, BK-S-01 and BK-S-05.
Highlights
K-S is 50-60 times more throughput than manual breakout
Hundreds of pieces of rectangular and square glass are breakout in minutes
Reliable mechanical breakout
Easy adjustment
Breakout is done automatically
Lowest possible labor force
Operation is easy
Almost free of maintenance
Construction
We provide two models of BK series glass strip breakout machines, BK-S-01, BK-S-05. The basic common constructions of each of the models consist of,
Belt conveyor used to automatically drive strip glass passing under roller and bring glass pieces out from the roller
Driven mechanism to drive belt conveyor.
Roller used to breakout glass strip into rectangular and square pieces
Adjustable system to regulate roller pressure
Operation
Strip glass is loaded into belt conveyor while it is running. The strip glass is driven by belt conveyor through and under roller. The strip glass is breakout at scribe lines into pieces. Glass pieces are then conveyed out and are collected.
Operator is just required to feed glass strips continuously into the belt conveyor.