Overview
Borosilicate Glass 4.0 Is The Most Stable High Transparent Single Pane Monolithic Non-Wire Fire Resistant Glass Achieving International Class E Fire Rated Standard
---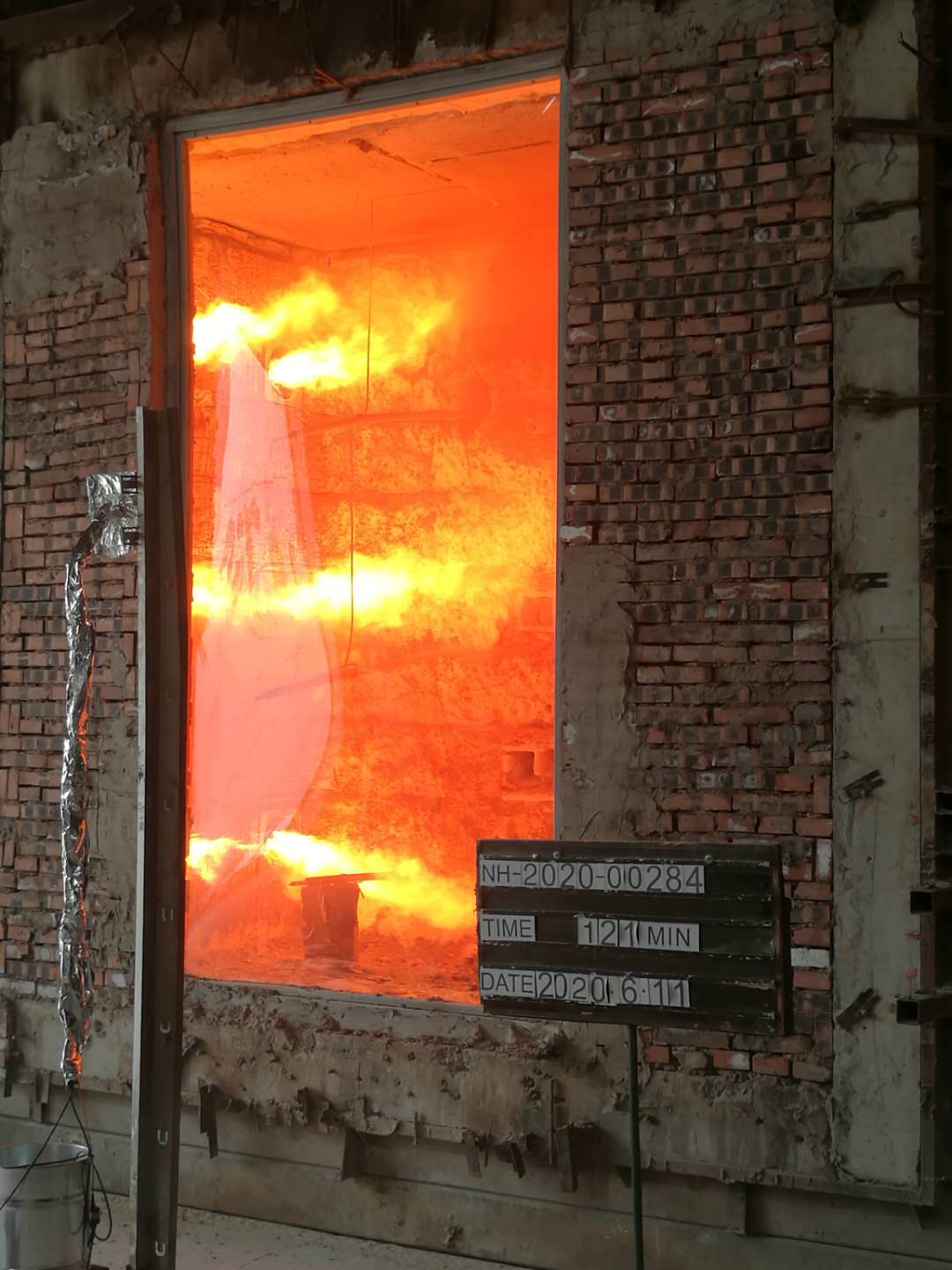 Glass window glazing is not only to stop wind, rain, snow and dust, specially formulated borosilicate glass can also stop fire. It is made by float process. Proper raw materials are melted in a furnace. Molten glass flows through a forehearth passing into a tin bath. Molten glass floats on tin bath and stretches across over the bath. Glass temperature begins to lower down and anneal gradually under fine control. This floated flat borosilicate glass is monolithic, highly transparent and non-wire fire resistant.
The flat sheet panel glazing of borosilicate glass is much more thermally stable than soda-lime glass. Major technical date of borosilicate glass is its extremely low coefficient of expansion. Due to special recipe, coefficient of expansion of borosilicate glass is as low as 4.0×10-6 K-1. Hence, this kind of borosilicate glass is usually known as borosilicate glass 4.0. It withstands temperature differentials. After physically thermally toughening, borosilicate glass 4.0 achieves Class E fire rated standard including E30, E60, E90, E120 and E180. With special treatment, 4.0 borosilicate glass can also achieve class EW fire resistant grade.
The thermally tempered 4.0 borosilicate glass glazing remains intact for a certain period time in case of fire. The fire protection borosilicate glass saves life and properties. Besides outstanding thermal stability, borosilicate glass is superior to traditional soda-lime glass in terms of mechanical strengthen, chemical resistance and optical quality.
Because of supreme characteristics such as thermal, mechanical, chemical, optical and most importantly performs remarkably under fire, borosilicate glass is excellent for window and door applications. Unlike composite insulated, resin casted or laminated fire resistant glass, borosilicate glass 4.0 does not turn opaque at high temperature. It stays transparent throughout the fire until the glazing is no longer serves its purpose. Moreover, fire resistant system of monolithic borosilicate glass is not as bulky as composite insulated laminated intumescent fire proof glass. When fire is broken out, fire resistant borosilicate glass 4.0 blocks smoke and fumes. Meanwhile, the stay on transparency of the glazing allows people real time monitoring what happen behind the fire resistant glazing so that proper response or evacuation are determined.