Overview
Advantages
No Vacuum Bags or Rubber Rings
High temperature resistant silicon vacuum blankets are incorporated with PVB laminating oven. Well assembly glass is put inside the silicon blanket which sealed tight to prevent air leaking during vacuum. No extra vacuum bags or rubber rings are required.
---

No Air Conditioner or Dehumidifier
Production of PVB laminated glass by this oven requires no air conditioning and de-humidifying. PVB can be stored, handled and laminated under room temperature environment condition. No climatic control room for oven. PVB assembly can be done at room temperature environment condition. No climatic storage room is needed for PVB.
---
Individual Drawer Design Oven
Oven is in drawer design. Drawers are individual from each other. Each drawer can be pulled out and pushed in separately.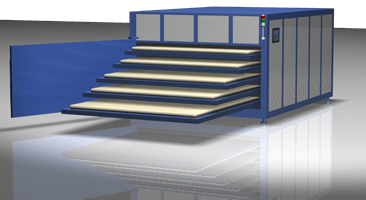 ---
Maximizes Productivity
Multiple layers laminated glass can be piled up during loading. This multiply production capacity.

---
Extremely Low Power Consumption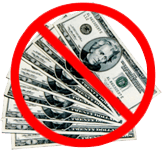 Due to individual drawer heating design and multiple layers piled up of laminated glass, PVB laminated glass production consumes very little electricity power.
---
Produces Armour Glass with Polycarbonate
This oven can also produces armor glass consisting of polycarbonate.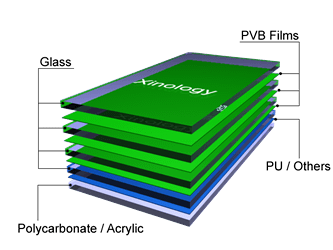 ---
Durable & Flexible Silicon Blankets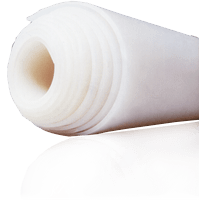 This strong silicon blanket meets the most severe industrial tests. It is made of special high temperature resistant silicon. The material would not become brittle after numerous heating up and cooling down. It resists to high tearing force when warping around glass during vacuum.
---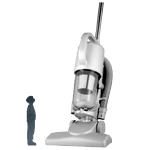 High Vacuum
When top silicon blanket wraps around laminated glass, there is no room for any air trapped between top and bottom silicon blankets. This is due to powerful vacuum pump, highly flexible silicon blanket and patented silicon blanket edges sealing.
---

Less Capital Investment
Only one single machine is required to produce PVB laminated glass. It is just an oven. No investment in autoclave is required. No investment in large pre-laminating line is required. No investment in climatic control room is required.
---
No Foundation
Unlike autoclave, PVB glass laminating oven requires no pit or slot.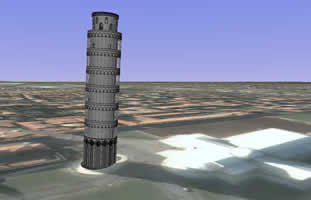 ---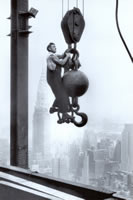 Maximize Labor Efficiency
When first batch is heated and cooled inside oven, operator is not required to look after the oven. He could be switched to process interlayer cutting and glass assembly for next batch.
---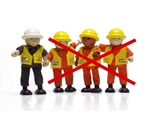 Less Labor Forces
If glass is not large, one operator is enough to assembly glass and handle the PVB laminating oven.
---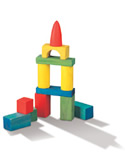 Simple Installation
The autoclave free glass laminating machine is delivered in complete body. Installation is just wire connection. Within few days, oven is ready for industrial production.
No Rollers Presses or Autoclave
Thanks to years of research and development and proven experience as well, PVB laminated glass could be obtained without using autoclaves nor rollers presses. The PVB laminating production done by proper vacuum and heating oven is a one step process. Pre-laminating and final bonding are done within the same oven.
---
Absolutely Bubbles Free
Without air conditioner and de-humidifier, customers may be afraid if workshops locate in humid regions where PVB will contain high content of water moisture. Thanks to sophisticated oven design, final product of PVB laminated glass is absolutely free of bubbles. No de-lamination will occur. We have even trial and splashed water across PVB film before assembly and laminating. Final product is still satisfactory, free of bubbles. Now, customers do not worry any more glass remains wet after washing and drying.
---
Heating Energy Saving
If only one drawer is loaded with glass, heating can be only applied to this drawer during production. No heating is required for other drawers with empty glass loading. This drastically reduces heating power.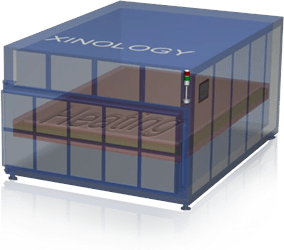 ---
Various Glass Shapes & Sizes Loading
Multiple layers laminated glass with different shapes and sizes could be piled up and loaded within a certain drawer. This flexibility allows easy control of production scheme and increases productivity as well.

---
Produces All Glass Armour Glass
This oven produces also multi-layers armor bullet proof glass.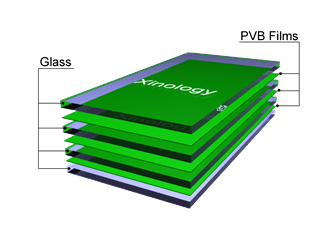 ---
Produces also EVA Laminated Glass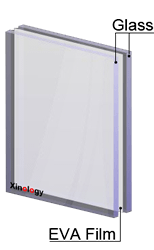 This oven not only produces PVB laminated glass, but also EVA laminated glass. It is a dual purposes autoclave-free PVB and EVA laminated glass production oven.
---
Fast & Easy Glass Loading & Unloading
Thanks to silicon blanket edges sealing design, it is firmly sealed on one hand while it could be unseal and open easily on the other. This allows fast glass loading and unloading resulting in high production efficiency.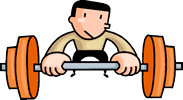 ---
Non-Restricted Glass Sizes & Shapes
Extraordinary high tensile strength and elongation of silicon blankets allowing different shapes and sizes of laminated glass loaded in same silicon blankets and within one batch.

---

Safe Equipment
Unlike autoclave, PVB laminated glass vacuum and heating oven is not a pressure vessel.
---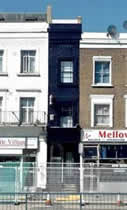 Less Space
PVB laminating oven is comparatively small and occupies little space.
---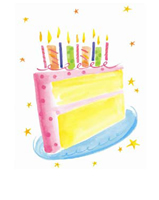 Easy Operation
PVB glass laminating oven comes with a PLC. The oven will run itself until PVB laminated glass is done. It is just that simple.
---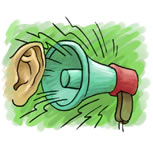 No Noise Pollution
Unlike autoclave, PVB glass laminating machine is free of noise pollution.
---
Low Operating & Maintenance Costs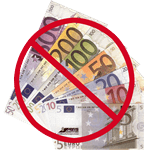 Operating cost could be minimized when all silicon blankets are fully loaded with glass at one batch. The oven is design in simple construction and requires very little maintenance.